What is Spoil Box?
Our Spoil Box is a fun way to get your dogs or cats a special treat each month!
Choose which Spoiler you think fits your pet and your wallet the best and get ready for us to Spoil Your Pet.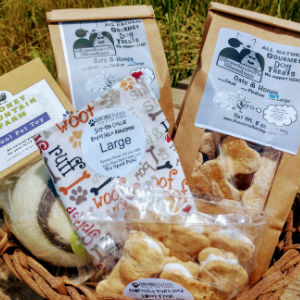 Shipping is the same day each month
You pay the 1st time in our online shop; then the 2nd time we invoice you through PayPal so we can setup automatic draft from your account.
12th box is FREE
Need to End Spoil Box or have a question? Email us here.
HAPPY SPOILING!
Bronze Spoil Box
Included: 1 bag of treats
Cost: $8 includes shipping
Silver Spoil Box
Included: 1 bag of treats & 1 iced treat
Cost: $10 includes shipping
Gold Spoil Box
Included: 2 bags of treats, 1 iced treat, 1 bandanna, & 1 gift for either you or your dog or cat
Cost: $25 includes shipping
Platinum Spoil Box
Included: 3 bags of treats, 2 iced treats, 1 bandanna, 1 gift for you or your pet, and a cake or cupcakes when it is your dog or cats birthday.
Cost:  $35.00