Valentine's Day usually brings to mind love. Love for your romantic partners, love for your platonic friends, love
for your family. But what about love for your pets?

Your furry friends deserve love just as much as your human friends! It may not be the first thing that comes to mind when you think of Valentine's Day, but your pets are there every single day, and you should be able to show them how much you love them.
The usual Valentine's Day presents don't really work for your dog, though. Stuffed animals are more likely to get destroyed, flowers aren't appreciated, and chocolate is a no-go for obvious reasons. But that doesn't mean you can't treat your pup for Valentine's Day (or any day, really)! They're known as man's best friend for a reason, and we can help you find the perfect thing to express your appreciation for your best friend.
Blanchard's has everything your dog's heart could desire! We're an online pet store near Gibsonville, NC, that carries great treats that you can feel good about giving your pets. Looking for a dog bakery near you?  Visit our pet Cakes & Cupcakes page and explore the pet-friendly cake and cupcake options we have for you.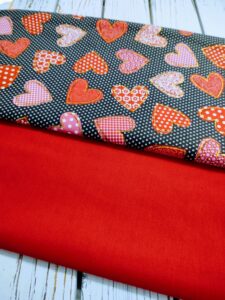 We've got dog cakes that will show your pup how much you love them. Try a dog bandana that slides onto the collar instead of flowers. Or, if you want a more DIY way to show your affection, we also have a make your own dog treats kit to bring your whole family together in love for the furry family members.
So, don't forget to show the love this Valentine's Day. But while you're spoiling your people, spoil your pets
too! Don't they deserve it?
If you're looking for the perfect Valentine's Day gift for your furry friends, Blanchard's has exactly what you need.