Happy Dog Days of Summer!
It's time to treat your dog to something cool, refreshing, and frozen! Let us help you with a quick but fun summer pet treat recipe for the entire family to create for the special dog(s) in your life. This pet ice cream recipe is super easy to make, and even easier for your pet to eat!
First grab all the necessary Ingredients: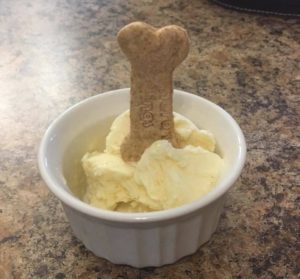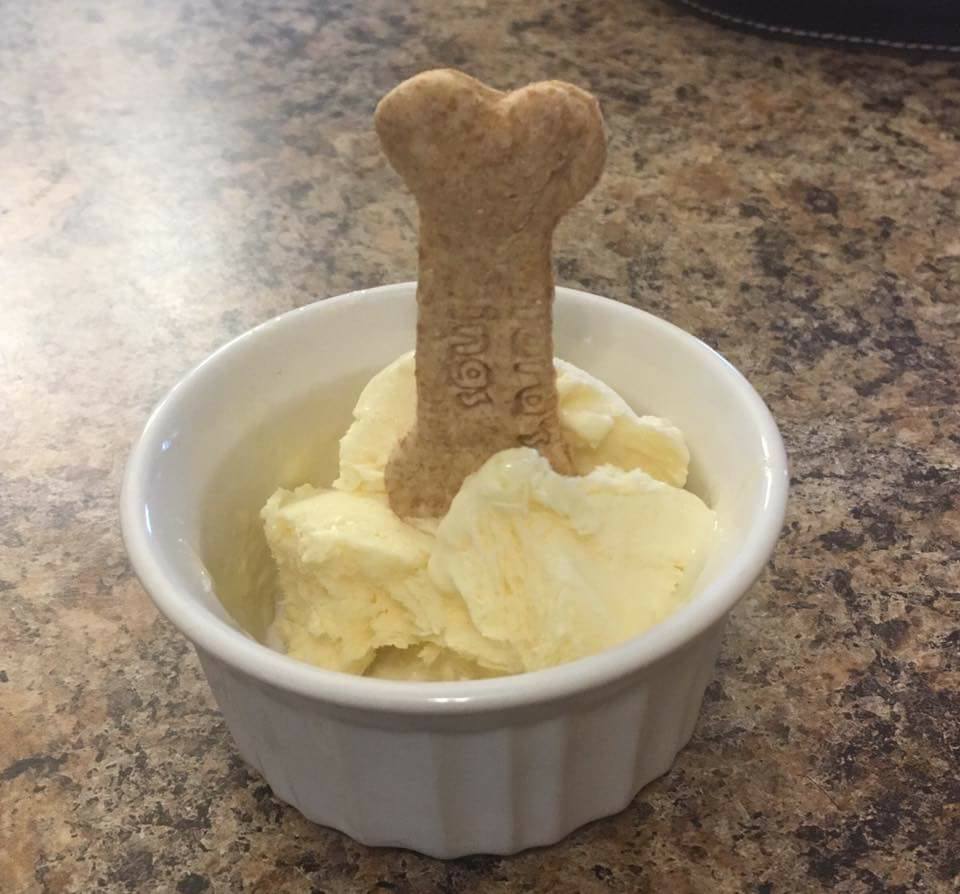 2 organic bananas
32 oz of plain organic yogurt; we love Stonyfields!
1 cup organic peanut butter
2 tablespoons local honey (this will help your dogs allergies!)
1/4 cup water
1 8oz bag of Blanchard's handmade crunchy pet treats
Next comes the fun part!
Directions:
Blend all ingredients together until smooth.
Pour into ice cube trays.
Add Blanchard's Treats on top.
Freeze overnight.
Serve this cool pet treat to your favorite dogs, enjoy the rest of summer, and shop in our online bakery!
Fun Fact: According to The Old Farmer's Almanac, the Dog Days of summer are traditionally the 40 days beginning July 3 and ending August 11, which coincide with the dawn rising of the Sirius, the Dog Star. This is soon after the Summer Solstice, which of course also indicates that heat will soon set in. To learn more about the Dogs Days of Summer visit the Almanac.