Jeff Blanchard is the owner of Blanchard's Blessings Treats. After a quick trip to Boone NC several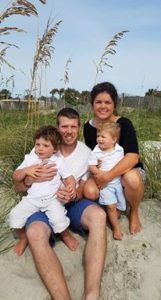 years ago; he came home and Blanchard's Blessings began. Jeff is passionate about the health of people and pets. Jeff enjoys working out, playing with his children and educating those around him about nutrition.
Education: Associates Degree in Criminal Justice
Family: Married with two children and three dogs
---
Melissa Blanchard is Jeff's side kick in the kitchen. Melissa helps out when she can and loves to create new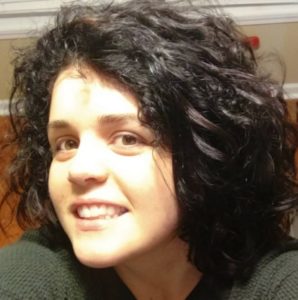 products for dogs and cats to enjoy! Melissa enjoys working at Reedy Fork Farm LLC in Elon NC, playing with  children, spending time with family, and gardening.
Education: Graduated from UNC Greensboro in 2011 BA in Business and Marketing, Minor in Economics and Minor in Human Development & Family Studies
Family: Married with two children and three dogs
---
Domino is Jeff Blanchard's very first dog! He is a Yorkshire Terrier and a fireball he is! He loves to play fetch, go for long walks and terrorize his siblings.
Favorite Treat: Pure Delights     Favorite TV Show: Funniest Home Videos
---
Trixie is Jeff's Thanksgiving gift and the best gift yet. She is the sweetest, friendliest, loves everybody and their pets Silkie Terrier! She will let you know she is in the room and expects a little belly rub 🙂
Favorite Treat: Perfect P'Nut Small Bones     Favorite TV Show: Wheel of Fortune
---
Benji is Jeff Blanchard's rescue from Rockingham Animal Shelter. He is a very compassionate dog. Although he is hard of hearing and going blind; he loves to dance around and play outside. Benji loves to sleep and is the ripe ol' age of 13.
Favorite Treat: Perfect P'Nut Delight Cake     Favorite TV Show: Dancing with the Stars
---