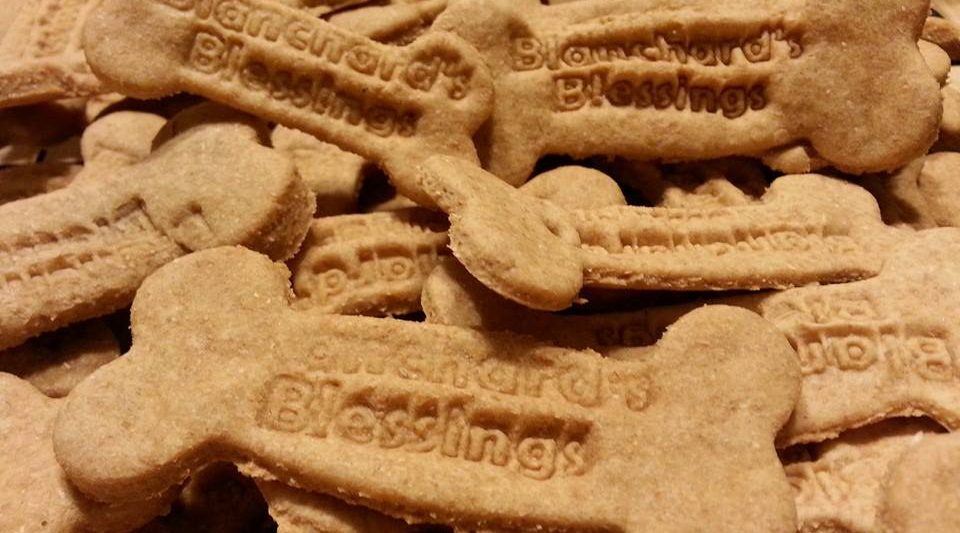 Blanchard's Blessings Gourmet Dog Treats is a family owned business that began in 2013.
Jeff & Melissa were inspired by their three canines; Benji, Domino, & Trixie. They wanted a treat that is safe and free of harmful ingredients for their pets to enjoy and delicious enough for humans too!
As a result Blanchard's Blessings Crew put their organic ingredients together and came up with a 100% organic homemade dog treat that your dog won't refuse. All of the ingredients are sourced in the United States and must be certified organic.
Finally, Blanchard's Blessings Gourmet Dog Treats contain zero grain, zero gluten, zero corn, zero soy, zero preservatives, zero fillers and zero meat. Simply delicious, homemade, organic goodness one batch at a time!
We Spoil Your Pets! Try our treats now.